January 19, 2022
[Editor's Note: On June 8, 2022 the NPF Board of Directors announced that Leah M. Howard, J.D., was selected as the next President and CEO of NPF. This article was first published January 19, 2022, six months prior, when Howard was serving as Interim CEO.]
"The strategic plan is used in everything we do as an organization," says Randy Beranek, former president and CEO of the National Psoriasis Foundation (NPF). He and Ron Grau, chair of the NPF Board of Directors, appear in side-by-side windows on the Microsoft Teams meeting screen.
"The board and the NPF staff think alike when it comes to the strategic plan," Grau says. "We look at an initiative, and we first think, 'Does it fit within the guidelines of the strategic plan?' If it does, great. If not, then why are we talking about it?"
Beranek joined NPF as CEO in 2008. On Dec. 31, 2021, he retired, and Leah M. Howard, J.D., who has been with NPF since 2012 and formerly served as chief operating officer, became interim CEO. Then, on June 8, 2022, Howard was named President and CEO of NPF.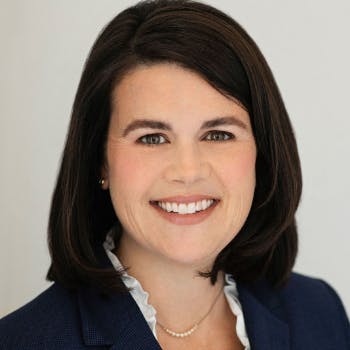 Leah M. Howard, J.D., President and CEO
Grau joined the NPF Board of Directors in July 2014 and began his term as chair on July 1, 2021. When it comes to discussing the strategic plan, it is clear by the way he and Beranek play off each other on camera that discussions of adhering to the strategic plan and progress toward its goals were a regular part of the meetings they conducted.
"Any initiative that isn't going to contribute to the successful completion of the strategic plan, we do not do it," Beranek adds in agreement with Grau. "When NPF has its budget meeting each May, the Finance Committee sits down and goes line by line through the proposed budget for the coming year. And the first document we went through in that meeting was the strategic plan, to remind everybody of the goals we have set as an organization."
How the Plan Is Formed
When Beranek arrived at NPF, the organization lacked a formal strategic plan. He quickly assembled a small group of board members and stakeholders to develop an ambitious plan that was concise enough to be useful and detailed enough to serve as a guide through half a decade. The first strategic plan was so ambitious, compared with what NPF traditionally had taken on, that the board sent Beranek and the group back to the drawing board to set more reasonable expectations. The plan that subsequently passed was "still ambitious," says Beranek.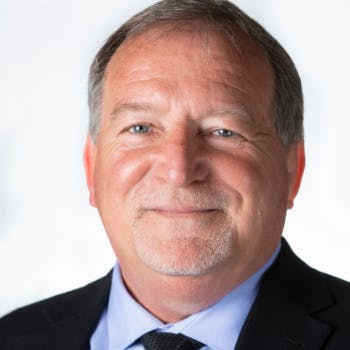 Randy Beranek, former NPF President and CEO (retired Dec. 31, 2021)
Today, the planning process has been expanded and formalized. "In June 2018, 16 patients, caregivers, clinicians, researchers, nonprofit consultants, a former industry executive, and board members joined NPF leadership staff to begin crafting a new strategic plan," wrote Howard, Stacie Bell, Ph.D., Emily Boyd, and Beranek in an article on the strategic plan for Volume 4(4) of the Journal of Psoriasis and Psoriatic Arthritis in 2019. "Work began with a literature review of NPF staff and medical board surveys, revenue survey data and reports from the National Health Council and leading patient advocacy organizations, data from the National Institutes of Health (NIH), Blackbaud charitable giving report, and research papers including information on undertreatment and treatment trends in psoriatic disease. These data provided background needed to assess whether the organization was on the 'right track,' identify challenges and opportunities, highlight other stakeholders engaged in similar pursuits, and define goals and targets."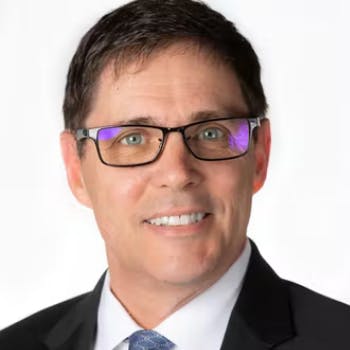 Ron Grau, NPF Board of Directors Chair
Grau nods as Beranek speaks to how important it is to evolve the process until NPF is left with a brief, actionable, ambitious plan to guide its operations and decisions. In the end, "the strategic plan is an outward, community-facing document, so it needs to be high impact with concise statements," Beranek says.