March 03, 2021
The pain. The itching. The flaking. At times it can feel like your psoriasis is trying to compel all your attention. It makes it hard to focus and enjoy the simple things in life. Luckily, a growing number of products have earned the National Psoriasis Foundation Seal of Recognition, and among them may be your new favorite moisturizer. You deserve relief from those relentless symptoms.
While none of the moisturizers highlighted below will address the systemic inflammation of psoriatic disease, they may be effective enough to give you some much deserved comfort and control. Consult your health care provider to find the right treatment to address psoriasis or psoriatic arthritis and its underlying systemic inflammation.
Not All Moisturizers Are Created Equal
If you have had psoriasis or severely sensitive or dry skin for a while, you probably have a cabinet or a drawer full of lotions, creams and balms that promised you some relief, only to let you down in the end. You deserve better. Each product below has been independently evaluated by a panel of dermatologists and rheumatologists, as well as by people like you, who know psoriasis and psoriatic arthritis firsthand.
All of the products below have earned the NPF Seal of Recognition because they have been created or intended to be non-irritating and safe for those living with psoriatic disease, as well as for those with severe sensitive skin or joint mobility limitations. The Seal of Recognition also recognizes products that are safe as a part of a daily skin care routine for sensitive skin to severely sensitive skin.
Let's Look at Some of Your Options
(products are listed in alphabetic order)
Abundant Natural Health Ocean Soothe Lotion

Ocean Soothe combines minerally enriched seawater with Aloe vera and Olive oil to hydrate, soothe and moisturize your skin. Abundant Natural Health uses 100% natural ingredients.
Atoderm Cream

With restructuring and nourishing ingredients such as Vaseline and glycerin, it softens and deeply moisturizes during, from its very first application.
Bodewell Super Cream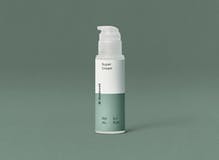 Bodewell's Super Cream contains a patented plant technology Bw24, Vitamin E, Coconut and Vitamin B3.
CeraVe Psoriasis Cream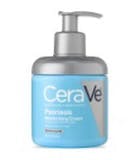 CeraVe Psoriasis Skin Therapy Moisturizing Cream treats psoriatic skin symptoms while moisturizing and repairing protective skin barrier. It removes scales and dead skin and helps restore essential moisture.
Curél® Hydra Therapy Itch Defense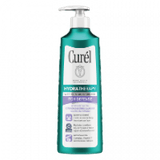 This water-activated formula, with Vitamin E and Oatmeal Extract, is applied to wet skin right after showering when your pores are open.
DermaER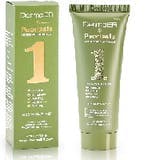 DermaER is an FDA registered formula to treat skin irritation. Steroid and fragrance free, as well as hypoallergenic. It is meant to quickly absorb into the skin without leaving a residue.
Dermarest® Psoriasis Medicated Treatment Gel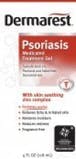 Dermarest® Psoriasis Medicated Treatment Gel with 3% salicylic acid, zinc complex and natural ingredients is specially formulated to relieve the symptoms associated with psoriasis. This fragrance free gel removes scales, eliminates itching, reduces redness and restores moisture.
Gold Bond: Multi-Symptom Psoriasis Relief Cream

Multi-Symptom Psoriasis Relief is uniquely formulated with seven intensive moisturizers and ceramides to help skin feel soothed and hydrated. It also includes maximum strength 3 percent Salicylic Acid.
MG217® Sal-Acid Multi-Symptom Moisturizing Cream

The fast absorbing, fragrance-free cream provides greaseless, non-staining, non-irritating, soothing and moisturizing relief from redness, itching, and scaling.
Perricone MD Nourishing and Calming Moisturizer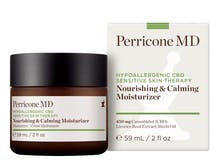 Formulated with 99% pure Cannabidiol (CBD), it is free of 26 known allergens, as well as fragrance, gluten, sulfates, silicones, parabens, formaldehyde, butylene- and propylene-glycol, PEG, phthalates, BHA and BHT.
TriDerma Psoriasis Control Cream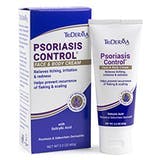 This cream contains salicylic acid, proprietary AP4® Botanical Aloe Complex, shea butter, oats, vitamins and other essential botanicals. It contains no cortisone, parabens, coal tar or fragrance.
The National Psoriasis Foundation Seal of Recognition does not guarantee that individuals will not experience adverse reactions after using a labeled product. All individuals with psoriasis or psoriatic arthritis should consult with a provider to confirm that using any over-the-counter product will not interfere with other prescribed medications or therapy. Under no circumstances should the National Psoriasis Foundation Seal of Recognition be considered a replacement for advice from their health care professional.