July 07, 2021
When you are living with psoriasis, how your skin looks to the outside world might dissuade you from doing the outdoor activities you love. That was true for Darren Hitz, a nurse and National Psoriasis Foundation (NPF) volunteer from Ann Arbor, Michigan, who said his guttate psoriasis – which at times covered more than 50 percent of his body – made it hard for him to stay active without feeling self-conscious.
"Dealing with the anxiety that comes from being a teenager and in your 20s with psoriasis, and always being concerned about people seeing you and what can they notice about you, can get mentally exhausting," says Hitz.
Looking for a way to stay active and not be reminded of his psoriasis, Hitz turned to hiking. With sparsely populated trails, beautiful surroundings and the ease of entry for beginners, he says he was able to fully be in the moment. "The psychological aspects of having the freedom to be outside in shorts and a T-shirt is very therapeutic for me and helped me to fully identify with nature," he says.
Now, with the help of topicals and phototherapy, Hitz is living with much clearer skin and more confidence. And his escape has turned into a passion that he has followed for decades. Hitz has hiked some of the most famous trails in the world – from New Zealand to Japan – and some of the top hiking adventures in the United States.
Working in the health care industry, Hitz recognizes the effects that movement can have – physically, by reducing risk for comorbidities like obesity and diabetes, and mentally, by helping manage mental health.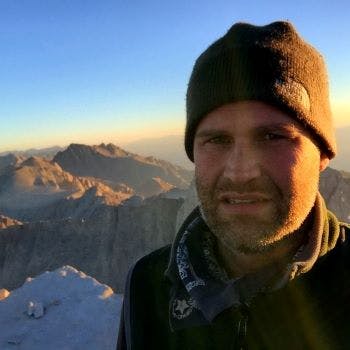 Recent Advance Articles

Equal Access to Care

Volunteering to Listen

Creating Joyful Moments