February 03, 2022
I did not know how much I would be interacting in the activity feed on the Twill Care for Psoriasis app, but I was pleasantly surprised when I did engage! I was not seeing a lot of activity first, so I decided to just start posting questions and reacting and commenting on the activity feed with my honest experiences. I used the like button as a way of saying, "I get it," or "I hear you," and I'm really glad to hear that Twill is adding additional ways to react to the comments and posts of others. It's a way to be seen and acknowledged by the only people who will ever really understand what we go through everyday dealing with psoriasis.
I have had some great interactions with both community members and the medical experts who answer questions within the feed. Both groups are quick to respond, so you can see that there is a definite responsiveness for communication and dialog within the community.
The tool that has been working the best for me is the symptom tracker. There are a lot of body area options that you can choose from, and it will also tell you the last time you logged a symptom under that category. For example, the difficult psoriasis lesions on my elbows recently increased in size, thickness, flakiness, and redness, and the tracker let me know I had last logged about my elbows 4-5 days before.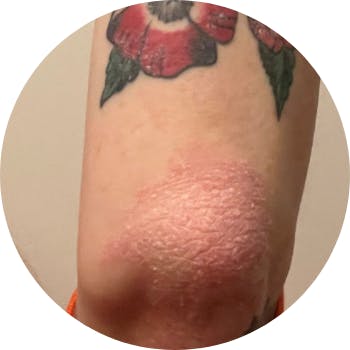 I hope to see more customization options for the other tracking buttons. In the meantime, I have figured out how to track the symptoms personal to me, but having the ability to customize symptoms tracked will be great. In my personal case, I struggle with psoriasis on my nails, and with psoriatic arthritis (PsA) symptoms in my fingers, knuckles, or jaw.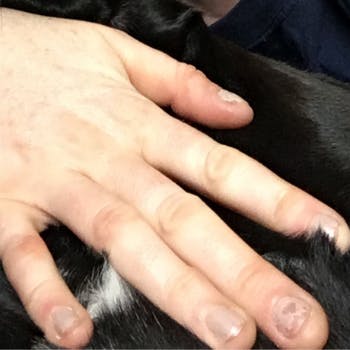 Maybe there could be two symptom trackers – one for psoriasis and the other for PsA? There are days I forget about my skin symptoms but my joints are throbbing and painful. And then on other days my skin is incredibly itchy but I have no joint pain. I hope I can learn more about any connection between the symptoms from psoriasis and the ones from my PsA. Are the flares and triggers related? Or do they almost act like separate diseases? More tracking and more learning will help me answer some of these tough questions!
Now that I'm starting to feel more experienced with the Twill app, I'm looking forward to continuing to investigate impactful ways to connect with others like me and to learn from experts I otherwise couldn't connect with. I hope what I share helps others understand their own journey, too.