September 22, 2020
As patients become more educated and involved in their own medical care - being their own advocates and learning more about their condition and its management - they want to be more involved in research projects. And as more than simply research subjects.
Patient-centered research engages patients and caregivers to be more involved in the research process, beyond participating in clinical trials. It encourages them to actively participate in the whole process, from formulation of research questions to the dissemination of results, to act as research partners. In fact, this concept of Patient Research Partners (PRPs) may be familiar to the National Psoriasis Foundation (NPF) community, thanks to NPF initiatives such as:
Advocacy Survey, which focuses on health insurance issues, particularly the effects of step therapy, prior authorization and barriers to care (e.g., cost of medications)
Annual survey, which assesses the needs, treatment approaches and concerns of the psoriatic disease community and provides valuable data for the entire community.
Citizen Pscientist, a patient-powered, online research platform where patients are the subjects and the scientists
The introduction of PRPs in 2003, their evolving role in research, and how to recruit and screen them are all highlighted in a new paper by Niti Goel, M.D., "Conducting research in psoriatic arthritis: the emerging role of patient research partners" (March 2020 Rheumatology).
 People with psoriatic disease can participate in research endeavors in several ways. Dr. Goel's Rheumatology paper gives three definitions of a PRP:
A patient who partners with medical researchers to help decide what research is done and how it is done.
A patient with a relevant disease who operates as an active research team member on an equal basis with professional researchers, adding the benefit of their experiential knowledge to any phase of the project.
A patient who is a member of the research team and involved in the planning, conduct and dissemination of the research.
"Depending on the setting and the requirements of the research project," Dr. Goel writes, "a PRP could therefore be an individual with the disease, a caregiver, a family member, or organizations representative of the population of interest."
Dr. Goel, a rheumatologist affiliated with the Duke University School of Medicine in Durham, North Carolina, and a biopharma consultant, is uniquely qualified to write about psoriatic arthritis (PsA) patients, because she is one.
"I'm a rheumatologist, so I was interested in PsA anyway," says Dr. Goel. "For example, I had a role in increasing PRP representation in GRAPPA [the Group for Research and Assessment of Psoriasis and Psoriatic Arthritis]. That preceded my own development of PsA."
Dr. Goel diagnosed herself with PsA in early 2010. "I was designing a clinical trial, and like other doctors working on a disease who begin to think that maybe they have it, I thought that, too. But I did have it," she says. She received the formal diagnosis by the end of that year.
She did not have much warning. She once had an outbreak of guttate psoriasis, but otherwise had little if any skin involvement ("Maybe on one elbow"). She always had what she calls "deformed" toenails. But other symptoms might've been lurking in the background of her everyday life. She tried for four years to keep her PsA in check with a disease-modifying anti-rheumatic drug while battling a persistent feeling of fatigue. This fatigue she was feeling would eventually be considered a bona fide symptom of PsA, a result due at least in part to PRP contributions to research endeavors.
Dr. Goel went on a biologic in 2014. "The biologic resolved symptoms I never knew were symptoms," she says. "I thought I had chronic neck pain from a car accident during med school. After starting the biologic, that pain went away. Also, I thought I couldn't chew gum because it made my jaw pop. The biologic resolved that, too. I had dismissed them as aches and pains, but they were sub-clinical symptoms. I asked myself, 'Why didn't I take this biologic sooner?'"
Today, Dr. Goel's condition is stable. Traveling and stress can cause her to flare. "Being around people and being exposed to their germs, getting colds, changing time zones, those are my stressors," she says. The pandemic has actually protected her health. "No travel, no strangers. COVID-19 is great in terms of my PsA," she laughs.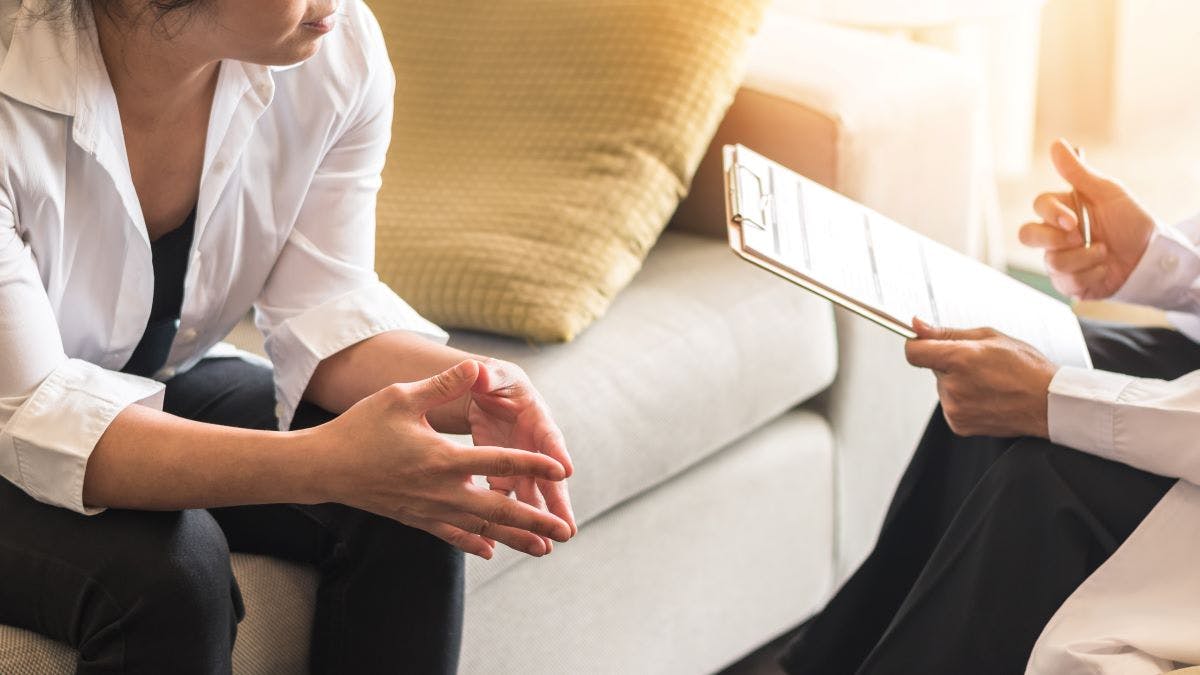 How You Can Become Involved in Research
The Group for Research and Assessment of Psoriasis and Psoratic Arthrits (GRAPPA) has recruited PRPs since the group was formed in 2003. "We try to bring in new people every year," she says. "It's not just a question of, 'are these volunteers willing?' 'Are they committed?' 'Can they pass our vetting process?' 'Are they willing to work?' 'Do they have a strong voice?'" Volunteers must also be flexible, she explains. The PRP process is relatively new. Research teams might inadvertently forget they have access to PRPs, or remember them in the final stage, or might not know about them.
Dr. Goel also notes in her Rheumatology paper that diversity in research projects remains a challenge. The majority of PRPs involved with GRAPPA and OMERACT (Outcome Measures in Rheumatology) are Caucasian. She has worked for years to include more people of color in clinical trials. "Non-natives and people of color don't have the right connections, or they aren't aware, or they don't have a doctor or they don't have the right doctor," she says. She just finished recording a Psound Bytes podcast on diversity in clinical trials.
"Not every patient wants to become a PRP," she says, but she has suggestions for you if you're interested:
Talk to your health care provider. You never know what research projects they're involved in or know about.
"You may have to do a little work to find a way in," Goel says, "but if furthering research and education is your passion, you'll find the work was worth it."

Edited by Samantha Koons
Recent Advance Articles

Equal Access to Care

Volunteering to Listen

Creating Joyful Moments