Defining Characteristics of Difficult-to-Treat Psoriatic Arthritis Patients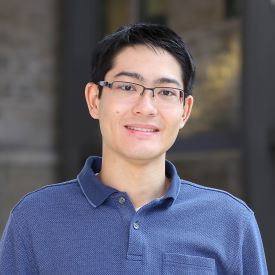 Grantee: Nicholas Chronis
Mentor: Vinod Chandran, M.D., D.M., Ph.D.
Institution: University Health Network, Toronto

Grant Mechanism: Summer Student Research Grant
Funding Amount: $5,000
Project Start Date: May 1, 2023
Project End Date: July 10, 2023
Status: Active
Keywords: Psoriatic Arthritis, Clinical Research, Clinical Severity Measures, Immunology, Inflammation


Project Summary:
Psoriatic arthritis (PsA) is a form of inflammatory arthritis that develops in patients with psoriasis, a chronic skin disease. Patients with PsA often experience joint symptoms that may lead to disability and decreased quality of life. In certain patients who are difficult-to-treat, PsA may be more severe and may require a change in treatment approach, although the characteristics of these patients have not been clearly defined. Thus, there is a need to define the characteristics of difficult-to-treat PsA to better identify and manage such patients. Therefore, we aim to characterize difficult-to-treat PsA patients by developing and then conducting a survey among experts outlining possible characteristics of such patients. Responses will be collected and analyzed to determine the level of agreement among physicians on difficult-to-treat PsA characteristics. Results from this project can be used to create criteria and recommendations to help physicians identify difficult-to-treat PsA patients and to enable further research to improve outcomes for these patients.


Career Development Statement:
My aspiration is to pursue a future career as a clinician-scientist and engage in biomedical research to improve human health. Currently, I am working to validate a PsA flare questionnaire to define the cut-off for PsA flare definition in the Canadian context, which will enable further research to help prevent such flares in PsA patients. Through this NPF funding for my proposed summer research work to define difficult-to-treat PsA patients, I will be able to expand my clinical knowledge of PsA. I am passionate about helping to advance research in this field and hope to disseminate important findings from my projects through publications and presentations at scientific conferences and so that gaps in clinical care can be addressed to ultimately improve quality of life for PsA patients. The experience and mentorship that I will gain from this NPF opportunity will contribute immensely to my personal and intellectual growth, which will help me reach my career goal.