For Parents
Resources for parents
Facts and tips for helping you and your family thrive with psoriatic disease.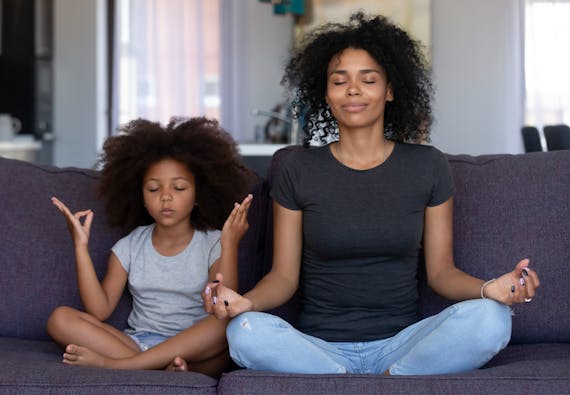 If your child has psoriasis or psoriatic arthritis, know this: You are not alone.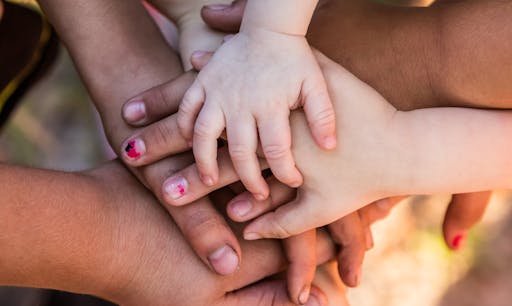 More than 8 million people in the U.S. have psoriasis.
There are more than 125 million people in the world living with psoriatic disease.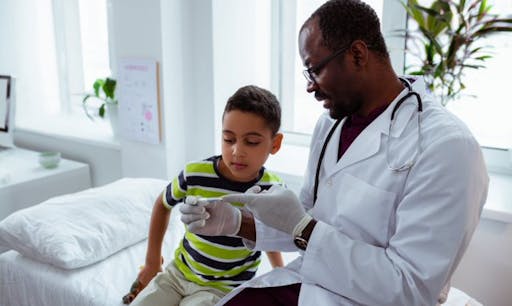 About one-third of people with psoriasis develop it before age 20.
If you are diagnosed with psoriasis at a young age, you are not alone.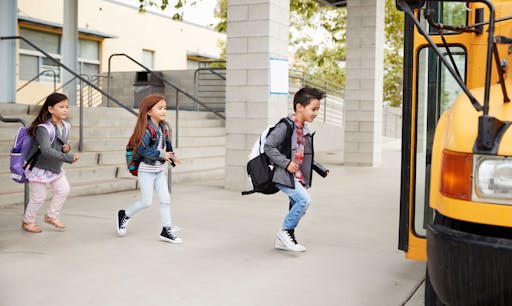 About 1 in 3 people with psoriasis develop psoriatic arthritis (PsA) – as many as 2.4 million Americans.
PsA can develop at any age.
Words of Wisdom
Psoriatic disease doesn't have to take control of your family's life. Offer hope and encouragement to help your child see the bigger picture in life while acknowledging the current issue. You can reinforce these messages at different times, in different ways:
"You are not alone. Millions of people have psoriasis or psoriatic arthritis."
"This disease will change throughout your life. Flares will come and go. When a flare occurs, let's look at what we can do. We can always consider new treatments."
"It's not contagious. You can't spread it or catch it. And it's not your fault. It's something you were born with, like your eye color."
Practice Active Listening
As a parent, it's hard not to give advice. You want to step in and solve everything. You can still help, but first try being an "active listener."
Listen, don't interrupt or explain.
Listen to what your child is saying. Smile, nod, make eye contact. Don't break in or mentally prepare a rebuttal. When your child is finished, talk about the facts. This shows that you understand, which encourages more communication. Ask friendly questions to get more information. Watch for non-verbal cues from your child – glancing away, dropped shoulders or head down.
Mistakes happen – let them go.
Turn your attention towards finding a realistic solution. As your child grows older, he or she may turn to friends for support instead of you. That's normal. Just keep the lines of communication open.
You're never too young to learn resilience.
Help your child work on positive reactions to negative situations. If that doesn't work, teach your child to move on and brush off displays of ignorance.
Working with the Team at Home
Remember that psoriatic disease affects the entire family – siblings, parents and grandparents, and other caregivers.
Encourage Discussion
In addition to caring and communicating with the child who has psoriatic disease, it's important to help everyone understand. Encourage family members to open up. It's likely that everyone will accept the diagnosis differently. Discuss the treatment options and how they may be able to help without placing too much responsibility on them.
Routines
Develop routines and rituals that involve all family members based on what each person may be able to do. Regular routines helps reduce stress.
Care
Above all, treat each child fairly. Make time for them. Let them be who they are.
Working With the Health Care Team
You'll have the best possible experience with your child's health care provider if you prepare for your appointments. Know going in what you want to ask, including treatment options and goals. If possible, bring someone along to take notes and ask questions that may not occur to you. Don't understand something? Ask for a clarification.
Empowerment
Your child can learn how to be an active participant by explaining their symptoms, for instance, what a flare is like or how the disease impacts her life.
Strategy
Ask your child ahead of time about discussing certain issues he finds embarrassing. There may be other ways to approach certain issues.
Gratitude
Be assertive on behalf of your child, but always express your appreciation for all that your health care provider does. Your appreciation will be remembered.
How to Get Your Kids to Follow Their Treatment
It's important to engage your child in his own skin care regimen. As little ones become teenagers, they can manage more of their own care.
Patience
Explain to your child that the creams prescribed by a doctor might take time to be effective. Kids will be more willing to use something if they think it makes a difference. If there are a lot of areas to treat, kids can get frustrated. One strategy is to treat just a few areas for several days – if they can see that these areas get better, they will be more willing to treat other lesions.
Praise
Small rewards may help. Praise younger children when they help apply creams or share excitement when they see their skin improves. Using a sticker calendar or the occasional small treat may help motivate them.
Preference
Try to use forms of treatment that they like. Treatments applied to the skin come in many different types, including ointments, creams, gels, oils, and foams. Teenagers typically prefer treatments that are less greasy.
Plan
Written plans help. Many times a doctor sends you home with a written plan of what should be done each morning and evening. For a younger child, you may write out the plan in colors. For an older child, post the plan in a spot where they'll see it everyday. Labeling tubes with "morning" and "evening" may give kids an extra nudge.
Emotional Impact of Psoriatic Disease
Psoriasis and psoriatic arthritis affects your child physically and emotionally. Learn what you can do to address bullying and help them thrive in life.
Get advice
More Resources for Parents