Minimizing Drug Exposure in Psoriasis Remission Using Therapeutic Drug Monitoring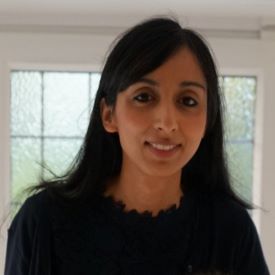 Principal Investigator: Satveer Mahil, Ph.D.
Institution: King's College London

Grant Mechanism: Translational Research Grant
Funding Amount: $199,963
Project Start Date: August 1, 2023
Project End Date: July 31, 2024
Status: Active
Keywords: Psoriasis, Biologics, Clinical Research


Project Summary:
More people with psoriasis are achieving clear skin (remission) on biologic drugs than ever before. People who are clear tend to remain on their biologic long term but it is likely that in some, this is not necessary. We will find out who can reduce/stop their biologic, and when, without psoriasis returning. This will reduce burden on patients, treatment costs, and improve access to care.
We will measure the concentration of drug in the blood of each person (using a simple blood test) and calculate the 'perfect' dose to sustain remission (clear skin). In a 3-arm clinical trial, we will compare the feasibility of this strategy (arm 3) with standard care (i.e. continuous dosing, arm 2) and as-needed treatment (i.e. the patient decides when they need drug, arm 1).
Our work will personalize and minimize drug dosing according to need. It will reduce the lifelong burden of medication and save costs, enabling more people to access biologics earlier to improve chances of remission and cure.
How will your project help improve the lives of the 125 million affected by psoriatic disease?
Our work will enable people with psoriasis who have clear skin on biologic treatment to reduce how much drug they take. More individuals are achieving clear skin on biologics than ever before. They continue treatment at the standard dose indefinitely, which has a major burden e.g. ongoing injections, monitoring, risk of infections/adverse events, anxiety over long-term immune suppression, and cost. We need to know how to reduce drug dosing whilst sustaining clear skin. We will test the feasibility of using the concentration of drug in the blood (measured using a simple blood test) to reduce dosing of people with psoriasis who have clear skin on the biologic risankizumab. Our work is generalizable to other biologics and will transform care via personalized minimal drug dosing. It will reduce a lifelong burden of medication and save costs, enabling improved, earlier access to biologics for the wider population with psoriasis. This will drive greater remission rates and chance of cure.
Why is psoriatic disease research important to you, personally? What role will this award play in your research efforts or career development?
This award complements our wider research program to pioneer personalized medicine approaches for monitoring and management of chronic skin diseases such as psoriasis, in order to advance health outcomes. This award on drug-level-guided minimal biologic dosing will improve the lives of people with psoriasis by reducing their long-term drug burden and associated risks. Minimizing drug exposure in remission will reduce drug acquisition costs for individuals and the healthcare system, and improve the overall cost-effectiveness of biologics use. Our personalized, data-driven model of care for remission will thereby enable access to biologic drugs for the wider population affected by psoriasis. Earlier and improved access to biologics will reduce the global burden of psoriasis through higher rates of disease remission and chance of cure.


This grant was funded in part by M. Alan Menter.





Researcher Profile:
Satveer Mahil is a Consultant Dermatologist at St John's Institute of Dermatology, Guy's and St Thomas' NHS Foundation Trust, London, UK, and a Senior Lecturer at King's College London, UK. She graduated from the University of Cambridge, UK, and completed integrated academic training (National Institute for Health and Care Research [NIHR] Academic Clinical Fellowship and NIHR Clinical Lectureship) in Dermatology at St John's Institute of Dermatology. During her Ph.D. (funded by UK's Medical Research Council), she used genetic information to gain novel insights into the mechanistic basis of different forms of psoriasis and define new therapeutic targets. She currently holds an NIHR Advanced Fellowship Award and her translational research seeks to optimize outcomes for individuals with inflammatory skin diseases including psoriasis. She is co-director of the PsoProtect and PsoProtectMe research registries and director of St John's DermAcademy (dermatology education academy for healthcare professionals).