Personalized Medicine in Psoriatic Arthritis: The Role of Obesity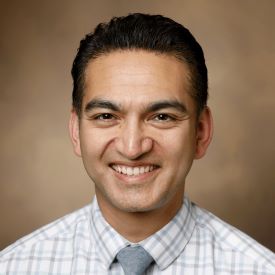 Principal Investigator: Paras Karmacharya, M.D.
Institution: Vanderbilt University Medical Center (VUMC)

Grant Mechanism: Discovery Grant
Funding Amount: $75,000
Project Start Date: August 1, 2023
Project End Date: July 31, 2024
Status: Active
Keywords: Psoriatic Arthritis, Comorbidity, Clinical Research, Drug Therapy, Metabolic Diseases, Genetics


Project Summary:
Despite advances in therapies, less than half of patients with psoriatic arthritis (PsA), affecting over half a million Americans, respond to therapy. Obesity and associated comorbidities are major causes of treatment non-response in PsA. However, we do not understand the extent to which the genetic risk of obesity contributes to the broad range of associated diseases and treatment outcomes in PsA.
In this proposal, we aim to use an electronic health record database linked to a genetic biobank to examine the association of genetic risk of obesity with comorbidities in PsA and treatment response in PsA beyond BMI. Understanding these genetic associations can help identify those at the highest risk, where primary obesity prevention could have an enormous impact on PsA outcomes, surpassing that of medical or surgical weight loss alone. Understanding this subgroup with poor prognosis can identify other potential interventions paving the way for personalized medicine in PsA.
How will your project help improve the lives of the 125 million affected by psoriatic disease?
Despite an increasing number of therapeutic options, overall, less than one-third of patients with PsA achieve remission. Obesity and associated comorbidities in PsA are a major cause of non-response is PsA. While obesity is a modifiable risk factor, with even a 5% weight loss leading to significantly better treatment response in PsA (OR 3.8), it is incredibly hard to assist patients with weight loss. Identifying genetically determined BMI and addressing preventive strategies in this high-risk subgroup might therefore lead to better outcomes in PsA. Additionally, understanding this subgroup with poor treatment outcomes better can identify other potential interventions. Addressing this knowledge gap is key for designing future pragmatic trials that will enroll a full spectrum of PsA patients or target specific PsA phenotype and genotype combinations. This will pave the way for personalized medicine in PsA.
Why is psoriatic disease research important to you, personally? What role will this award play in your research efforts or career development?
The award will support the phenotyping and genotyping of our psoriatic arthritis electronic health record cohort. The study results and genotyped PsA cohort will provide the foundation for the development of combined clinical and genetic prediction models for treatment response in PsA and future EHR-based pragmatic trials testing these models (NIH R01 application).







Researcher Profile:
Dr. Karmacharya leads the psoriatic arthritis (PsA) and spondyloarthritis clinical and research program at Vanderbilt University Medical Center. He is part of the Psoriatic Arthritis Research Consortium (PARC), which includes five PsA-dedicated clinics in the US aimed at improving patient-centered care and advancing personalized medicine in PsA. The mission of his clinical and research program is to improve outcomes in PsA and spondyloarthritis by developing better treatment strategies and understanding the factors leading to the development of PsA and spondyloarthritis enabling early intervention. He aims to combine traditional epidemiology, bioinformatics, and human genetics with a goal of leading patient-centered, pragmatic research in real-world PsA and spondyloarthritis patients and advancing personalized medicine.