Psoriasis and Chronic Obstructive Pulmonary Disease (COPD) in the U.S.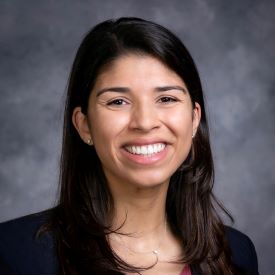 Grantee: Sara Bilimoria, M.D.
Mentor: April Armstrong, M.D., MPH
Institution: University of California, Los Angeles (UCLA)

Grant Mechanism: Psoriatic Disease Research Fellowship
Funding Amount: $50,000
Project Start Date: July 1, 2023
Project End Date: June 30, 2024
Status: Active
Keywords: Psoriasis, Comorbidity, Clinical Research, Inflammation, Epidemiology


Project Summary:
Findings from databases from Europe and Asia have suggested a possible relationship between psoriasis and chronic obstructive pulmonary disease (COPD), an inflammatory lung disease. However, this relationship has not been studied systematically in the U.S. It is important to determine whether psoriasis patients with COPD in the U.S. are at increased risk for developing pulmonary complications because these pulmonary complications are associated with significant morbidity and deaths.
Our first study objective is to determine the proportion of psoriasis patients who have COPD (prevalence) and who develop COPD over time (incidence) in the U.S. Our second objective is to determine whether psoriasis patients with COPD experience more pulmonary complications, such as acute COPD worsening, pulmonary hypertension, acute respiratory failure, and death, than COPD patients without psoriasis.
This research will provide substantial advancement in our understanding of the epidemiology of COPD among psoriasis patients in the U.S. Additionally, the knowledge gained from this study will provide the foundation and guidance to clinicians to optimize the care of psoriasis patients with COPD.


Career Development Statement:
The National Psoriasis Foundation's Psoriatic Disease Research Fellowship will be a key component in my journey to becoming a dermatologist and researcher specializing in psoriasis. As I near the end of my intern year, this project will give me the opportunity to draw on my strong clinical training in internal medicine caring for common pulmonary conditions.
Specifically, our proposed project titled "Psoriasis and Chronic Obstructive Pulmonary Disease (COPD) in the U.S." will enable me to answer a highly clinically relevant question regarding the relationship between psoriasis and COPD. This project resonates with me deeply because, as a resident physician working in the intensive care unit this year, I have cared for psoriasis patients suffering from inflammatory and infectious pulmonary diseases. The findings of this project will serve as foundational knowledge enabling my colleagues and me to better care for psoriasis patients with pulmonary diseases in the future.
Importantly, this fellowship provides dedicated time to develop my research skills in the psoriatic disease area, which will be crucial to my development as a clinical researcher in psoriasis. If given the opportunity, I will work tirelessly to carry out the proposed project under the mentorship of Dr. Armstrong. Moreover, I anticipate that this project will be the beginning of many research questions in the psoriatic disease area that I hope to ask and tackle as a budding physician researcher.