Board of Directors
Carol Ostrow
Chair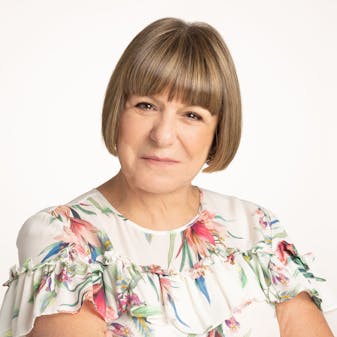 Carol Ostrow is an independent theater producer in Sag Harbor, NY.  Ostrow began her producing career at Vassar, where she developed and founded the Powerhouse Season, a collaboration between Vassar and New York Stage and Film, now celebrating its 35th season.  She went on to become producing director of the award winning Classic Stage Company, where she produced Sigourney Weaver and other notable artists in reimaginings of the classics. In the wake of 9/11, Ostrow became the producing director of The Flea, where she produced over 100 world premieres, including plays by A.R. Gurney, Elizabeth Swados, Will Eno, Thomas Bradshaw and Adam Rapp amongst others.  She also spearheaded the construction of an adapted use three-theater performing arts complex in Lower Manhattan. 
She has been an adjunct professor of theater at Vassar College, Chatham College and McGill University. Ostrow holds a B.A. from Vassar College and an MFA from the Yale School of Drama.
Carol is chair of the audit committee and a member of the executive and governance committees at the National Psoriasis Foundation. She is a member of the Board of Trustees of Vassar College, where she chairs the development committee and serves on the Yale School of Drama Board of Advisors.  She also co-chairs the board of the Sag Harbor Partnership, a working civic organization dedicated to preserving the natural, historic and cultural life of this unique American village.
Carol is married to Michael Graff, a managing director at Warburg Pincus, LLC.  They have four adult children: daughters Anabel, a writer, Emily, an editor, Candace, a public defender and son, Jesse a strategic analyst in finance.  She and her family count Pittsburgh, London, Montreal and, now, New York City once again, as home.