Board of Directors
Valerie Harrison, Ph.D.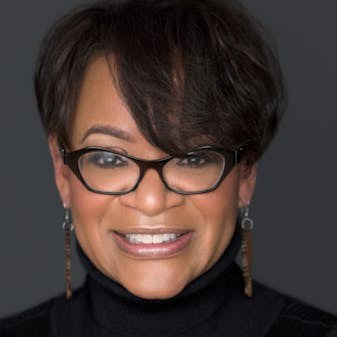 Inspired by her passion for learning, Valerie Harrison, Ph.D., was drawn to a career in higher education. She came to Temple University as a member of its in-house legal team and now serves as Vice President for Diversity, Equity, and Inclusion. As an educator, Dr. Harrison's research and teaching interests involve issues of race, education, and the law. She is an adjunct professor at Temple University's Beasley School of Law and College of Liberal Arts. Dr. Harrison also served as general counsel at Arcadia University and Lincoln University, and as acting president at Lincoln.  
Dr. Harrison's formal pursuit of knowledge includes earning a bachelor's degree in economics from the University of Virginia, a juris doctorate from Villanova University School of Law, and a master's degree in liberal arts and a doctor of philosophy degree in African-American Studies, both from Temple University. 
A Philadelphia native and proud graduate of the Philadelphia High School for Girls, Dr. Harrison benefitted from a tight-knit community that supported her and nurtured the ideals that have guided her in life. In turn, she finds her volunteer roles, including serving on various boards (Art Sanctuary, Opera Philadelphia, and the Arden Theater) to be rewarding opportunities to continue that tradition. 
Challenged at age 11 by the death of her mother, Dr. Harrison had the good fortune of a strong father who continued to set high standards and ensure the essential support for her development. This inspired her to co-author and co-edit Color Him Father: Stories of Love & Rediscovery of Black Men, a collection of short stories celebrating African-American men. Her second book project is Do Right by Me: Learning to Raise Black Children in White Spaces. Dr. Harrison and her co-author, Kathryn Peach D'Angelo, have gathered some of the best scholarship, research, and ideas and wrapped them in their personal stories in a way that helps readers better understand racism. What emerged was an uplifting resource for anyone who cares about a better future.