Related Conditions
September 13, 2022
Is it Fibromyalgia, Psoriatic Arthritis, or Both?
Did you know that psoriatic arthritis (PsA) and fibromyalgia can coexist? Knowing whether it's fibromyalgia, PsA, or both can impact your treatment options. Listen as rheumatologist Dr. Evan Siegel with the Arthritis and Rheumatism Associates in Rockville, Maryland, discusses symptoms, similarities, differences, and treatment options for both.
This Psound Bytes™ episode is provided with support from AbbVie, Amgen, Bristol Myers Squibb, Janssen, Lilly, and Pfizer.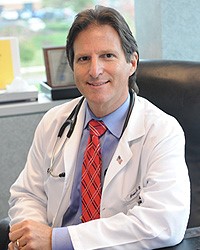 Evan L. Siegel, MD, FACP, FACR
Rheumatologist