Back To Results
Guidelines
October 01, 2020
Guidelines Webinar - Managing and Treating Psoriasis with Topical Therapy
Topical medications are the most common agents used to treat mild to moderate psoriasis. They are also frequently used with phototherapy, systemic or biologic therapies. Curious about available options? Hear this guideline discussion about the use of topical agents along with how psoriasis severity is assessed from dermatologist Dr. Laura Ferris, Associate Professor, University of Pittsburgh Clinical and Translational Science Institute. Includes a discussion about alternative medicine.
This webinar is part of the series offering an in-depth look at the management and treatment guidelines for psoriasis published by the American Academy of Dermatology and the National Psoriasis Foundation. Watch our guidelines webinars on Phototherapy and Comorbidities.
The video recording for this event will be added here. Please check back soon.
Have a schedule conflict? Unable to make it? Register anyway and you will receive the webinar recording link to watch at a time convenient for you. Share this link with a friend or family member who may have an interest in this topic. 
The views and opinions expressed in the webinars are those of the speakers. The speakers' views and opinions are not endorsed by the National Psoriasis Foundation or its sponsors.
Sponsors
This webinar is supported in part by: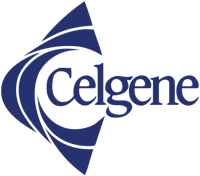 National Psoriasis Foundation is solely responsible for all content and development.