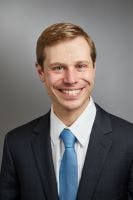 Jeffrey M. Cohen, M.D.
Director, Psoriasis Treatment Program
Director of Safety, Department of Dermatology
Assistant Professor of Dermatology and Biomedical Informatics and Data Science
Yale School of Medicine
New Haven, CT
Please note: Due to internet connectivity issues beyond our control this webinar may have areas that are briefly disrupted.
Use the following to assist with the Q&A section of this webinar:
LB: It was both interesting and it was really easy to understand despite all these complicated names and such. So I tried to group some of the questions into topicals, IV, and injection medications. There are so many questions
Q1: Are orals as effective as an intravenous or injectable medication?
Q2: A similar question, how long is it safe to use a biologic?
Q3: Another question we have is at what point should treatment be started? So do we start earlier in the progression?
Q4: Speaking of early, we've had some questions about teens. Can teens start on a biologic in that age range, or do they need to wait until they're older?
Q5: Is there anything specific to psoriatic nail dystrophy?
Q6: Can roflumilast be used for genitals?
Q7: Well, that's a great comparison we have is roflumilast vs tapinarof. Which works better than the other or should we pair with light therapy? I was looking for a comparison slide.
Q8: We know that access to care is often a problem for many patients. Can you speak more to the high cost of biologics and insurance coverage?
Closing comments:
If you enjoyed today's webinar and want to learn more about upcoming webinars or events please subscribe to receive notification of new webinars. You can watch this event and past webinars on our website at psoriasis.org/watch-and-listen. Listen to our latest episode and subscribe to Psound Bytes. It was really interesting this week. It was called "What You Eat Matters" with dietitian Brittany Link from Advice for Eating in Houston on things to look for in the market. If you have any more questions about psoriasis, psoriatic arthritis, or treatments reach out to the Patient Navigation Center and they'll be happy to give you resources you may need.
This educational webinar is provided with support from Bristol Myers Squibb.