What Systemic Treatment Options Do I Have for My Psoriasis?
Are topicals not enough to treat your psoriasis? Are you considering systemic treatments? Listen as Dr. Ahmad Shatil Amin, Medical Practice Director, Northwestern Medicine Dermatology Department in Chicago, discusses what oral and injectable systemic treatments are available, how they work, potential side effects, use in combination therapy, and more!
This Psound Bytes™ episode is provided with support from Bristol Myers Squibb, Janssen, and UCB.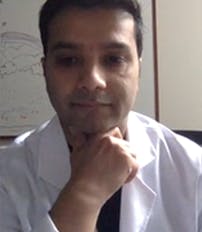 Dr. Ahmad Shatil Amin
Northwestern Medicine Dermatology Department