NPF Literature Order Form
Order literature to share with your patients.
Educational booklets and fact sheets from the National Psoriasis Foundation provide essential information for your patients on managing psoriasis and psoriatic arthritis. Request printed copies below.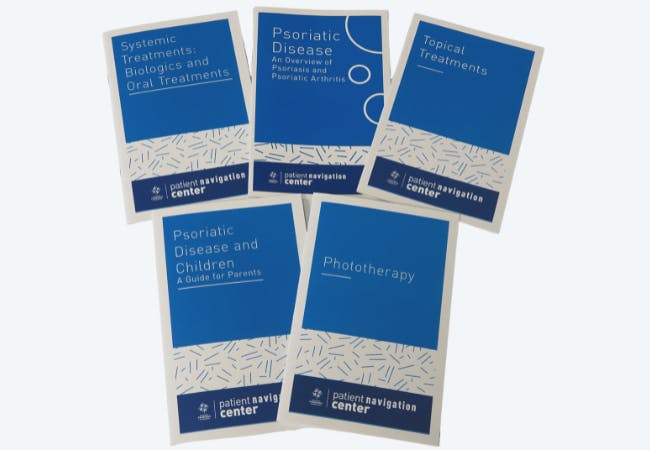 Are you a Professional Member of NPF? Visit your membership benefits page for the exclusive, discounted order form.
(At this time we only ship within the United States)