Treatment Pipeline
Psoriatic Disease Treatments
Drugs in the pipeline for psoriatic disease are being developed and tested, but haven't been approved by the U.S. Food and Drug Administration (FDA). Drugs in development typically move through three phases of clinical trials on their way to obtaining approval by the FDA.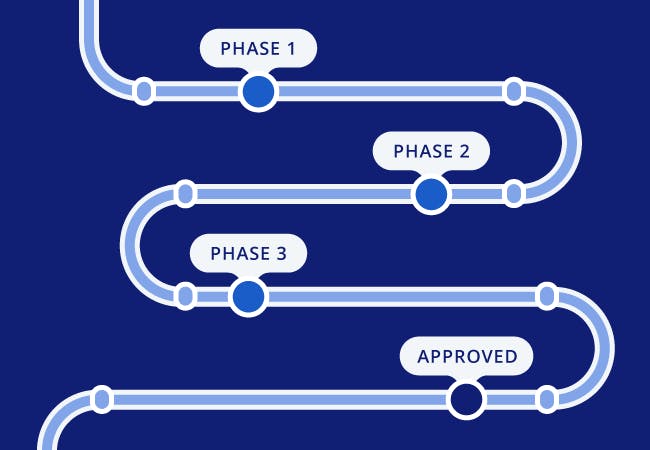 Clinical Trials: Phase 1
Drug development starts with preclinical studies, in which the drug is analyzed through laboratory experiments and tested in animals. Phase 1 studies involve a smaller group of participants (20 to 100 participants) to examine the safety (and dosage, if applicable) of the new treatment. Generally this phase can last several months. If the treatment or device produces positive results during Phase 1 study, it can move to Phase 2.
Clinical Trials: Phase 2
Phase 2 studies can involve up to several hundred participants to examine efficacy and side effects of a treatment over the course of several months to 2 years. If there are favorable results from the Phase 2 study, a treatment continues to Phase 3.
Clinical Trials: Phase 3
Phase 3 studies examine efficacy and monitoring of adverse reactions among 300 to 3,000 participants, studying effects in different populations and at different dosing amounts. This study can last between 1 and 4 years. At the end of the study period, the FDA will move to approve a treatment if the outcome of Phase 3 study is positive.
Clinical Trials: Phase 4 (FDA-Approved)
Phase 4 studies occur after a treatment has been approved by the FDA and generally monitors a treatment's safety and efficacy in a larger, more diverse population for a longer period of time. These studies can also focus on a certain population or question.