The Future is Now! Changing Health Outcomes for Psoriasis and Psoriatic Arthritis
Listen as Matt Werbach, Associate Director of Media and Communications, discusses NPF's promising research activities and efforts to change health outcomes for all with psoriasis and psoriatic arthritis with President and CEO Leah Howard, and Chief Scientific and Medical Officer Guy Eakin. Exciting times ahead as NPF moves towards a new chapter!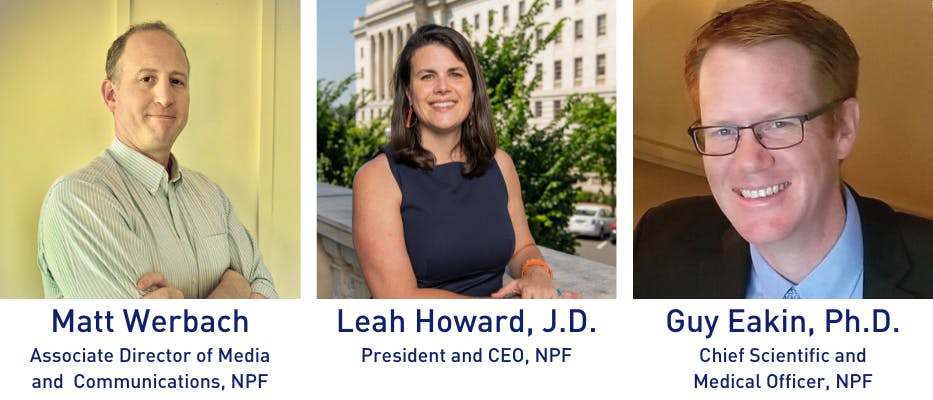 Mentioned Psound Bytes™ episodes:
This Psound Bytes™ episode is provided with support from Bristol Myers Squibb, Janssen, and UCB.