Related Conditions
May 09, 2023
Is Enthesitis Unique to Psoriatic Arthritis?
Hear the answer to this question and more about the synovio-entheseal complex in psoriatic arthritis (PsA), and how it can be a biomarker for more severe disease from rheumatologist Dr. Lihi Eder, Associate Professor of Medicine and the Canada Research Chair, Inflammatory Rheumatic Diseases Tier 2 at the Institute of Medical Science, University of Toronto.
This Psound Bytes™ episode is provided with support from AbbVie, Bristol Myers Squibb, Janssen, and UCB.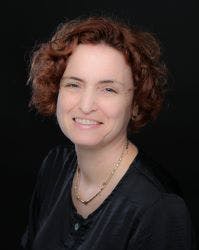 Dr. Lihi Eder
University of Toronto
May is PsA Action Month
About 30 percent of people with psoriasis develop psoriatic arthritis (PsA). Whether you have been diagnosed with PsA or psoriasis we have stories and resources for you.
Join in