Healthier Together: Taking on the Future Together
Join us in Alexandria!
Come together with others who know what it's like to live with psoriatic disease and take on the future – together! Learn from experts and your peers, with sessions on the latest updates in treatments, including biosimilars, related conditions, advocating for yourself and others living with chronic disease, and more.
Register for free!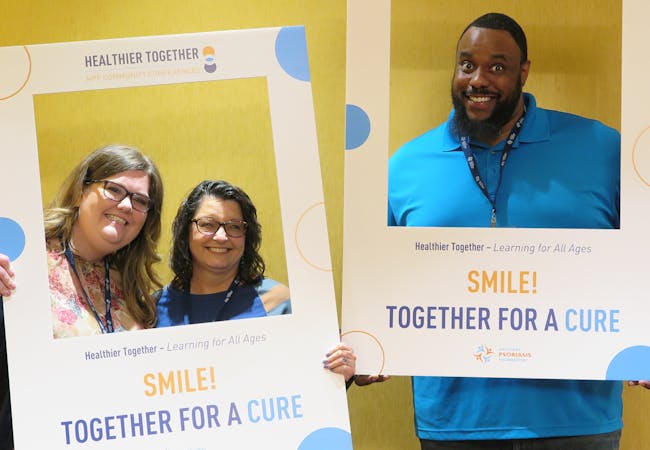 When
April 22, 2023
8:00 a.m. to 3:00 p.m. ET
Where
Hilton Alexandria Old Town
Alexandria, VA
Previous Conferences
Learn about our previous community conferences and watch the recordings from our virtual events.
Learn more