Deucravacitinib Adherence Study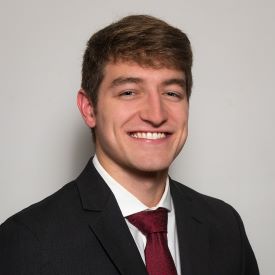 Grantee: Brett Shaffer
Mentor: Steven Feldman, M.D., Ph.D.
Institution: Wake Forest University Health Sciences

Grant Mechanism: Summer Student Research Grant
Funding Amount: $5,000
Project Start Date: May 22, 2023
Project End Date: July 30, 2023
Status: Active
Keywords: Psoriasis, Clinical Research, Patient Education


Project Summary:
For many dermatologic diagnoses, the efficacy of treatment available to patients can be limited by treatment adherence. Psoriasis, specifically, has topical treatments that patients poorly adhere to, thereby limiting their therapeutic effects. As oral treatments are made available for patients with moderate-to-severe psoriasis, ignoring adherence issues may continue to limit the real-world efficacy of treatment options. This study aims to investigate whether or not electronic reminder messages are effective in improving the adherence of patients taking the oral psoriasis medication deucravacitinib. Interviews at the end of the study will also allow us to identify modifiable behaviors and beliefs that can improve adherence to oral medications. Hopefully, we can improve moderate-to-severe psoriasis treatment by identifying practical and modifiable ways to improve treatment adherence.


Career Development Statement:
Growing up with a grandmother severely impacted by psoriasis, I have seen firsthand the debilitating effects of the disease. As I continue my medical training, her battle with psoriasis has continued to impact me and guide my interests in future research and clinical endeavors. Having the opportunity to learn more about not only the medications used to treat patients like her but also get insight into how modifiable factors can assist in treatment success will be invaluable for me. Participating in this project will change the way that I view the physician-patient relationship when it comes to psoriasis. Instead of merely writing a prescription, I will take the time to discuss ways in which my patients can modify their behaviors and/or environments to help nourish successful psoriatic treatment.