Advocacy
Many Voices, One Mission
The National Psoriasis Foundation advocates for policies that improve the lives of people with psoriasis and psoriatic arthritis.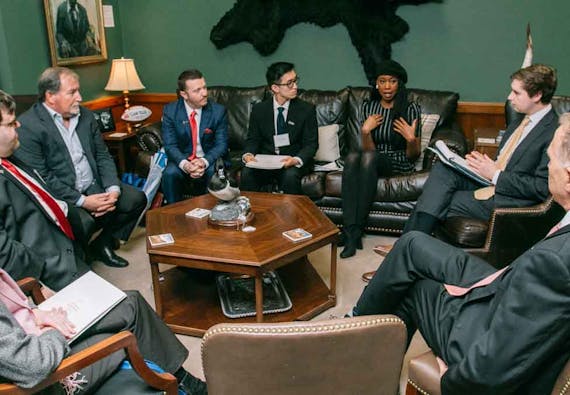 No matter who you are, you can be an NPF Advocate
Harnessing the efforts of thousands of advocates, NPF aims to:
Improve coverage
for people with psoriatic disease by making health care fair and affordable
Provide access
to the many treatments for psoriasis and psoriatic arthritis
Increase federal funding for research
to advance public health interventions, find better treatments and ultimately a cure
What's New with NPF Advocacy
28 States Protecting Patients from Step Therapy
NPF's state advocacy work covers a broad range of issues. Learn about how we pass patient protections across the country.
Our Work at the State Level
4.8 Million People with Psoriatic Disease Potentially Receiving Better Health Care
NPF elevates the patient voice by connecting people impacted by psoriatic disease with key policymakers. Learn how we work with Congress and federal agencies.
Our Work at the Federal Level
65+ Comments Submitted on Health Care Policy Proposals in 2019
NPF actively engages with state and federal policymakers through comment letters to ensure the patient voice is heard.
View our Letter Archive
Get Action Alerts
Learn how to contact your representatives, sign-up for action alerts and support NPF efforts.
Sign up for action alerts